Setting north stars for what works
Our Standards of Excellence help governments benchmark their existing data and evidence capacity and provide a roadmap for how to accelerate their progress and deliver better results.
Federal, state and local governments are recognized for their excellence in evidence-based, data-driven decision making.
Policymakers learn best practices for increasing their use of evidence and data to invest in what works.
The Standards help mobilize leaders at every level of government to improve outcomes and deliver better results.
Invest in What Works Federal Standard of Excellence
Working with Federal agencies to increase their use of evidence and data in budget, policy and management decisions.
Invest in What Works State Standard of Excellence
Recognizing states that are using data and evidence to produce better, more equitable results for their residents.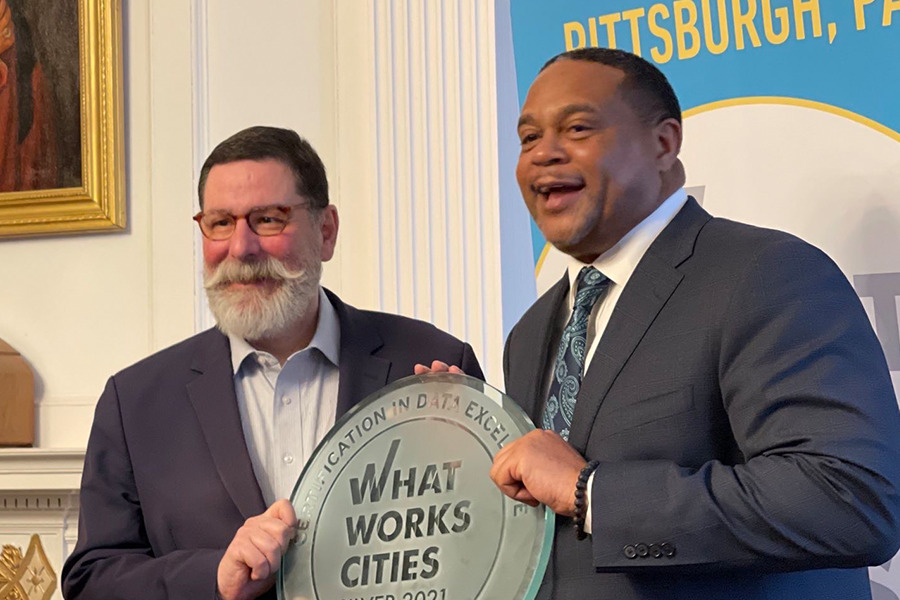 What Works Cities Certification
Celebrating local governments for their use of data to inform policy and funding decisions, improve services, and engage residents.
"Certification helps in terms of us being able to benchmark our progress. It's a roadmap to follow so that we can continue to deliver results for our people, accelerate the work of government and build that civic trust."
Mayor LaToya Cantrell, D-New Orleans
A What Works Certified City

Entrusted by and in partnership with 650+ bipartisan leaders nationwide
Be a part of our "Moneyball for Government" movement of data-driven leaders helping transform government to deliver better results.
Join Our Movement